How India is pushing an Islamophobic agenda, and what it means for the rest of the world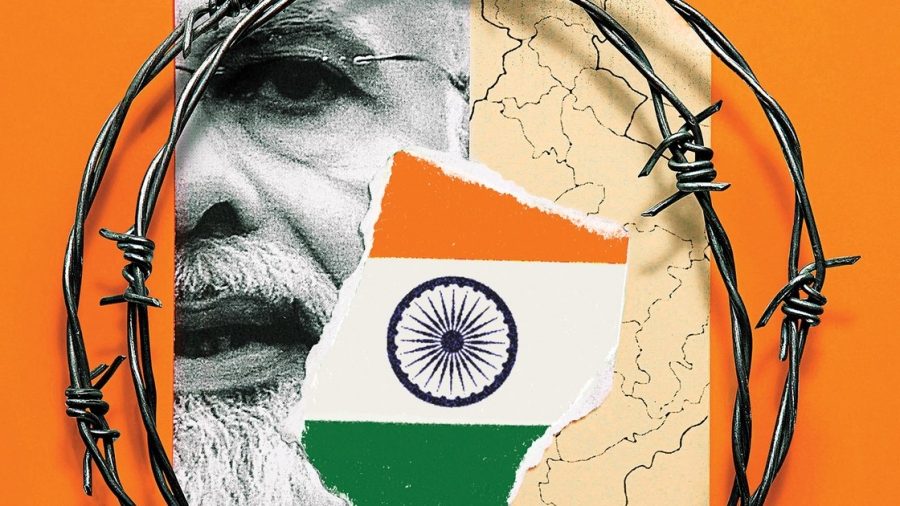 My Muslim grandfather emigrated out of India in 1947, moving across a new border to what became a country called Pakistan. He was just a toddler. Many Muslim families were split over whether to leave for this imagined separate homeland or to remain in India, where, despite the brutality of partition, the secular Indian Prime Minister Nehru reassured them that they had a home. He articulated his ideal of a composite Indian citizen, who was enriched and shaped by all the heritages that flowed through the world's most diverse society. 
   Fast forward 73 years, and Nehru's concept of a secular and diverse India has completely disintegrated. The current Prime Minister, Narendra Modi, has generated a culture of media censorship, online harassment and mob violence that has made life increasingly volatile for minorities, particularly Muslims. My Indian friends assured me that the rise of the Hindu-nationalist right was a passing storm. But now, it has only grown worse. 
   In addition to marginalizing religious minorities, Modi's party, the Bharatiya Janata Party (BJP),  is erasing Nehru's secular vision. They have crafted an alternative national narrative that recasts the country's Hindu majority as victims, and India's era of Muslim empires as one of loss and shame. Party leaders consistently use xenophobic language in political rallies and speeches and have erected new statues to Hindu nationalism's modern and mythical icons. Bollywood has shifted into a new mode of nationalist propaganda, churning out films about attacks on Pakistan, Islamic kingdoms' invasions of Hindu ones and terrorist radicalization that play on the trope of the suspect Muslim. As the economy continues to falter, reports of lynchings and attacks, and the censorship of Muslim voices, have only grown.
   Now, the narrative of Hindu victimhood and Muslim enemies of the state is being legislated into a permanent political form. India's parliament has passed a bill which offers amnesty to illegal immigrants from three neighboring countries, on the condition that they are non-Muslim. Muslims who have lived in India for years will now be asked to provide papers certifying their Indianness. 
   More than 70 years ago, Indian Muslims were forced to make an impossible choice between home and a safer life elsewhere. Those who decided to remain, despite the dangers of majoritarianism and discrimination, had a fundamental belief in India's promise. The Hindu right's platform is turning the argument for partition — the need for a Muslim homeland — into a self-fulfilling prophecy.
   How exactly did Modi's India become so nationalistic, so different from the country's peaceful origins? 
   After Modi imposed new laws that cut taxes for corporations, many ordinary Indians were plunged into an economic nightmare. India hit its highest rate of unemployment in 45 years. A massive student and farmers movement grew, and Modi's government retaliated. Students and professors were falsely arrested, the press was muzzled, and members of the opposition were charged with corruption. One journalist, two writers, and a dissenting judge were killed.
   To justify the state terror, Modi turned to Islamophobia, with disastrous consequences across society. Mobs marched into private residences in search of young people in interfaith relationships, terrorizing Muslim and Dalit youth for befriending Hindu girls and detained hundreds of young men from minority groups. In June, a mob in Kashmir beat a police officer to death after an altercation. Vigilantes raped Dalit, Muslim, and Adivasi girls without punishment. The lawyer representing the family of an 8-year-old Muslim girl, who was allegedly raped by the caretaker of a Hindu temple, was forced to withdraw after repeated threats and intimidation by party leaders. The father of a 17-year-old Dalit girl who says a party leader raped her was arrested on false charges and died mysteriously in a police station.
   Islamophobia is not a fringe problem: It is embedded in much of Western society. In some way, Modi's rise to power and lack of condemnation by world leaders has normalized far-right policies and Islamophobic agendas worldwide. Right-wing nationalism, which was once an electoral liability, has slowly become a political asset to appeal to the disgruntled silent majorities. Prime Minister Modi and President Donald Trump are united in their Islamophobia. Both have turned it into authoritarian policies, criticized by the international community but popular among their respective bases – from Trump's so-called "Muslim ban" to Modi's lockdown of the Muslim-majority state of Kashmir. 
   The strangest moment for me was on Sept. 22, 2019. It was the "Howdy, Modi" event at NRG stadium in Houston, Texas, my home town: a cheesy, glorified Trump rally, filled with a sea of screaming and jeering Indian faces instead of a sea of screaming and jeering white faces. About 50,000 Indian Americans attended. The crowd chanted "Modi! Modi! Modi!" as he took the stage to introduce Trump as "[his] friend, a friend of India, a great American president." Watching the event through my mom's friends' Facebook posts, news articles, and TV news coverage, I was completely jarred by how nationalistic sentiment transcended country boundaries, how minorities were so quick to rally behind Trump when Modi condoned it, how two world leaders from completely different backgrounds were able to come together in the context of racist and Islamophobic sentiment. 
   The waves of nationalism and anti-Muslim sentiment aren't just limited to the US and India. Following Modi's first election in 2014, China began secretively placing its Uyghur Muslim population in internment camps, where they are "re-educated," or, more explicitly, tortured. In 2017, Austria banned the burqa, a face-covering garment worn by conservative Muslim women. In France, the adoption and normalization of Islamophobic language by French politicians has been linked to violent consequences – the Collectif Contre l'Islamophobie en France (CCIF) recorded a 10 percent increase in Islamophobic acts between 2013-14 and a further 19 percent rise in 2015.
   You may be thinking that the Netherlands, a nation so renowned for its acceptance of all people, remains impervious to these waves of Islamophobia; however, the government has quietly been enacting a series of laws that have increased discrimination against Muslims and the violation of their rights. In 2018, the Netherlands brought into force a ban on burqas in public institutions. The same year, the Dutch parliament introduced a bill for the second time to ban ritual slaughter of animals, which would prohibit the methods of humane slaughter followed by Muslim and Jewish communities. In addition to these restrictions, Dutch Education Minister Arie Slob ordered a review of all schools providing Islamic education.
   When my grandfather was immigrating to Pakistan, looking for a new life, he could never have dreamed that the world would turn so hate-filled, belligerent, and divisive. He left an India that was tolerant, welcoming, and united. That was Nehru's India. Now, he probably wouldn't even be granted a visa for a vacation to Modi's India.
About the Writer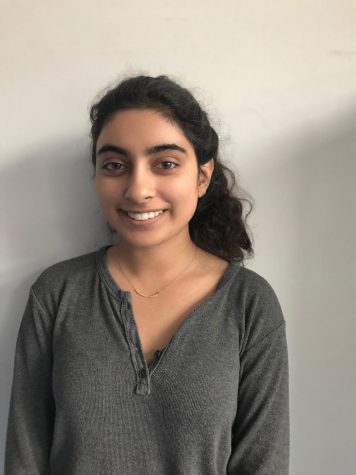 Natasha F., Editor-in-Chief
Natasha is a junior. This is her first year on the Trojan Times.