Student Senate November Update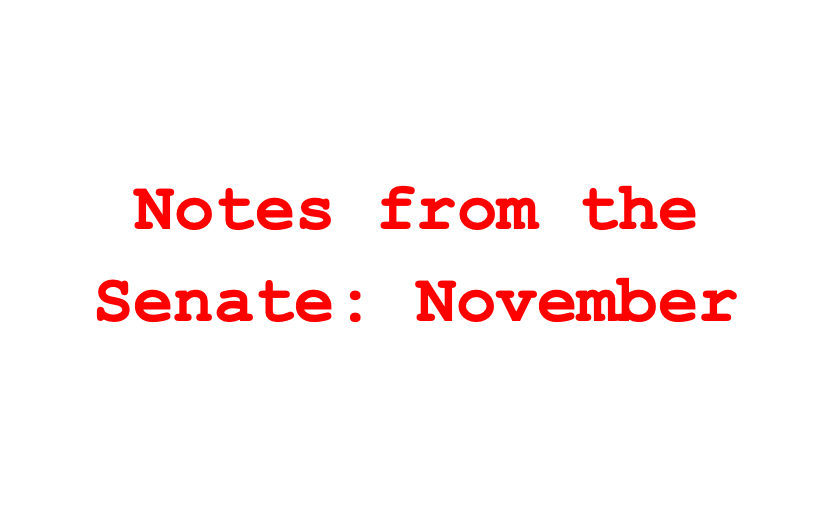 November 4th 2019
Hello Students,
I am excited to announce that the Trojan Times will be starting a weekly Senate collum. We will have a writer sitting in on all Student Senate meetings.
The week of Nov. 4, the Senate passed two proposals, both to install feminine product dispensers in  bathrooms in the cafeteria and in the middle school. The fact that students can no longer see their GPA's on Powerschool also came up. The school believes that the live-updating of GPA's is an inaccurate way to measure your grades and is a large stressor for many students. Universities will recalculate GPA's anyway. Then, what we've all been waiting for: the Winter Formal is coming on Saturday, Nov. 23. Tickets are going on sale latest by next week. They will be sold in the cafeteria. The dance will be held at ASH and the Student Senate is going all out on the decorations and catering. The ticket prices are still undecided. Note that the Senate is not aiming to make any profit off this dance. There is talk of making this a charity event. If tickets are 10 euros, 20% of all proceeds will go to a charity. Buying tickets may also earn your grade spirit points! Much of this is still up in the air. Please go to your senators with opinions and ideas! 
Have a wonderful week!
November 11, 2019
The Student Senate is working on a few projects right now. There is forward movement on the proposal for sanitary products in the middle school and cafeteria bathrooms. Keep your eye out for a survey about the dress code. Senators are collecting information about your dress code experiences so further improve the rules and the process of "getting dress coded". Also, bike pumps have been placed in the bike shed for your convenience. 
On to the Winter formal: The Senate has confirmed that there will be a photo booth, lights, smoke machine and a sound system at the dance. Tickets are being sold in the cafeteria for 10 euros, but remember, 25% of that will go to charity.
Have a wonderful week! And don't forget to buy your dance tickets!