Spring athletes take the field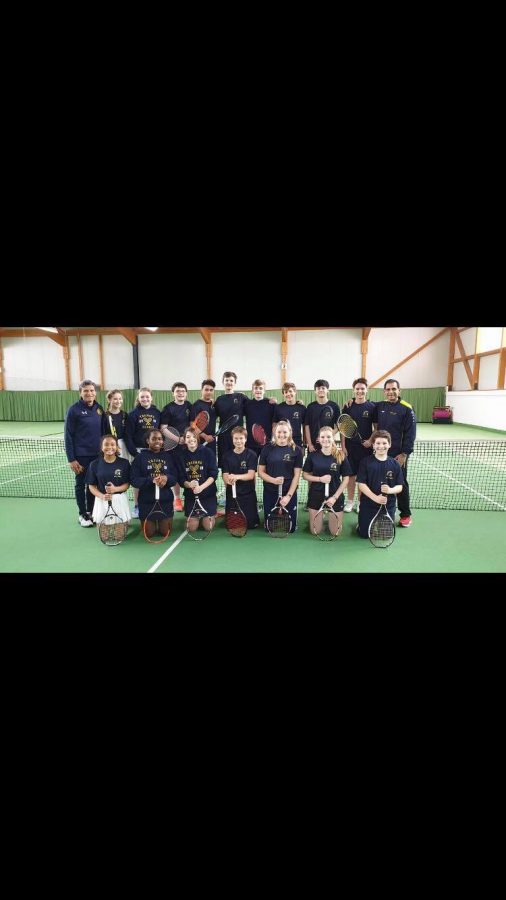 Anneloes S., Staff Writer
May 6, 2019
     As we approach the final months before the summer, we enter the spring season for sports here at ASH. Students are spending their afternoons training and hard at work to improve their skills in several different sports as well as being involved in the ASH community. The high school students will be participating in track & field, softball, baseball and tennis for the next couple months of the school year.
   Two of the sports ASH is offering this spring are softball for the girls, and baseball for the boys. Sophie is a sophomore on the softball team. This is her first year playing softball.
   "I'm very excited to travel to new places and get to know new people or acquaintances better outside of a classroom environment," she said. "I'm also excited to be able to get to play this sport with all of my teammates, and improve my softball skills, as I have never been part of a softball team before."
   Jenna is also a junior and a member of the softball team.
   "I'm really excited about this season of softball because the coaches and my teammates all seem very enthusiastic about the sport and it's a really great environment to be in because of the motivation and support we get each day," she said.
   Coming up soon, the varsity team is planning on traveling to Frankfurt, and the JV team is traveling to Paris.
   The ASH Track & Field Team is off to a quick start this season with only five practices before the first track meet took place at St. John's International School in Waterloo, Belgium on Apr. 6.
   "We are excited to work with the young talent that we have on our roster this season. It looks like we have a nice mix of sprinters, hurdlers, jumpers, throwers and distance runners. The beauty of track and field is that it offers something for everyone. If you are willing to work hard and try new things, anything is possible," Coach Bishop said.
   The ASH Track and Field team will host one meet this season on May 4 at the Lisse Sports Complex followed by a meet at ISB on May 11 and ending with the ISST Championships in Brussels on May 27 and 28.
"I'm excited to build new friendships, experiment with many different events and push to the limit," said Ben, a junior.
   The other sport offered this season is tennis. The team trains three times a week. They spend one of day training in the Sport Hall and fitness room at school, and the other two days are spent at Dekker Sports club in Warmond, outside of school.
"This season we can look forward to two away trips, one friendly and ISSTs in Frankfurt. The team will be working hard to prepare for both the home and away games," said Didi, a sophomore on the tennis team.
 "It looks like we are going to have a very strong team this year. Coach Eric and Coach Caycedo are phenomenal coaches and the whole team is really excited to work with both of them," said Charlotte, a junior and member of the tennis team.
   As the final months of the school year approach, ASH students are trying out new sports. Joining a sports team can create lots of new skills, friendships, and hobbies, and can be an overall very beneficial experience for teenagers.