Recycling at ASH: are we as sustainable as we think?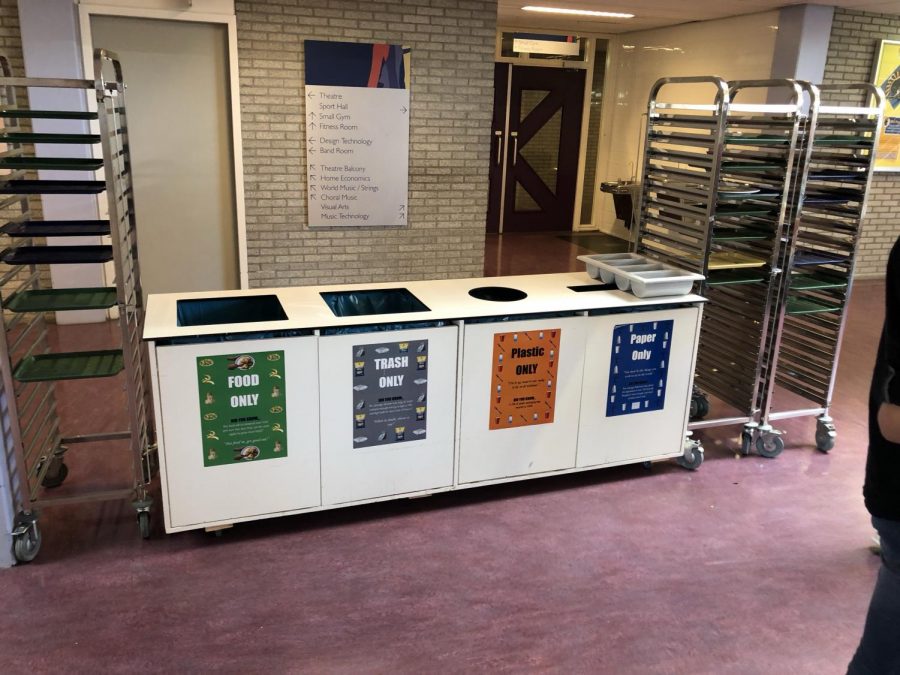 Charlotte Drastich, Staff Writer
March 25, 2019
   We present ourselves as a green school; one that participates in water walks and "recycles". This is, however, merely how ASH presents itself and not the full truth. Yes, our trash bins all over the school allow us to pause and separate our trash, but, as a school, that's where our efforts to recycle end.
   Most of the time, all the trash is indeed separated, but the root problem is that only certain things can be recycled. Bottlecaps, for example, are easy to recycle. Everyday plastic is not, so it eventually gets thrown into the regular black trash bins. Why is this the case? Companies such as Avalex don't offer recycling services to any big entities, such as an international school, so they only provide services to private houses or smaller companies.
    So, how can this issue be resolved?
   Seniors Tamira D. and Tom D., the leaders of the Sustainability Club, have met with the cafeteria personnel and Hans Carmiggelt, the Facilities Manager. They discussed what can and can't be recycled as well as solutions that allow the school, students and cafeteria to work together. The short term solution currently on the table is to properly label the trash cans.
   An arising issue is that students don't know which items go where, so Tamira and Tom plan to address this through education. A long term solution that they've proposed is to stop selling single use plastic in the cafeteria. For example, this would include all the plastic bottles from the Innocent smoothies and other drinks.
   Trash isn't the only environmental concern that exists at ASH. Energy usage is a very big problem, as it is often wasted. Many of us complain that there are no radiators or heat distributed throughout the school, and this is true. Heaters are on by windows and doors that open frequently, so the temperatures are the antithesis of one another and create a net temperature of zero. Furthermore, the rest of the school constantly keeps both the radiators and the AC on, which is once again a contradicting energy use. Paper usage is also excessive, especially with the amount that is printed at the school.
   Tamira and Tom planned a trash audit on Mar. 11, during which they collected all the trash that the school produces during the day, and went through it to see what exactly people were putting into the separate bins. Additionally, Earthling Ed (a vegan educator, public speaker and content creator based in London, England) came to talk to both the high school and the middle school to draw further attention to this increasingly significant concern of consumption and waste at our school.
   Tom and Tamira hope to teach the entire ASH community about how to be more sustainable at school and how to extend these practices to everyday life at home and in public. They made informative videos that explain procedures regarding recycling or general information. If you want to do your part as a global citizen, keep those videos in mind and remember your duty to take care of our Earth!